ABOUT LIBRARY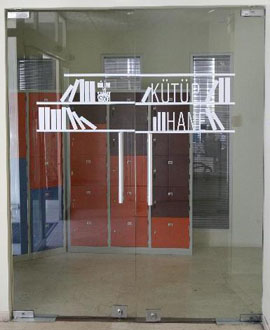 ABOUT LIBRARY
The Foundation for Sciences and Arts' library opened in 1986 when the foundation was established. Now its collection contains approximately 114,000 books, periodicals, and audio-visual materials.
Designed as a specialized research library, the library of the Foundation for Sciences and Arts has a general collection that contains approximately 65,000 books on phisolophy, history, arts, literature, and economics. This collection is complemented by periodicals, reference materials, theses and dissertations, rare books, and an archival collection. The library's collection expands with every day.
The library puts particular emphasis on special collections and donated materials. It also fulfills requests for purchasing books in Turkish and other languages by academics, researchers, and graduate students.
The library has a rich collection of periodicals, with over 1640 titles. It also regularly follows approximately 70 periodicals in Turkish and other languages. The library is proud to have a rich archive of 15 different Turkish-language newspapers acquired continuously since 1986. It also has a large collection of over 4,000 audio-visual materials, including seminars and lectures, films, documentaries, and music albums.1986 yılında kurulan Bilim ve Sanat Vakfı, bütüncül bir bilgi ve hayat anlayışı ile Türkiye toplumunun tarihi köklerini bulmaya ve bu kökler üzerinde sağlam bir geleceğin inşasına katkıda bulunmayı amaçlayan ve bu amaç çerçevesinde faaliyetler yürüten bir araştırma kurumudur.